Information on Dog Day Care Insurance
Looking to get dog day care insurance? You can find everything you need to know below.
Dog day care insurance is a type of pet business insurance that can also be known as "kennel and cattery insurance" "dog boarding insurance" and "pet boarding insurance". The insurance policies you choose will be dependent on the size, history and how you run your business. It's important to inform yourself about the different types of options that are available so you can properly be covered in case of emergencies.
Getting Insurance for your dog day care business can be complicated. Here at Choice Plus Insurance, we have experienced agents that can guide and answer any question you may have. We have worked with dog day cares all across the nation and found some businesses are sometimes underinsured or overcharged on their policies. We commit to getting our dog day care clients the right choice in coverage to ensure the protection of your business, your clients, and your staff.
My Purpose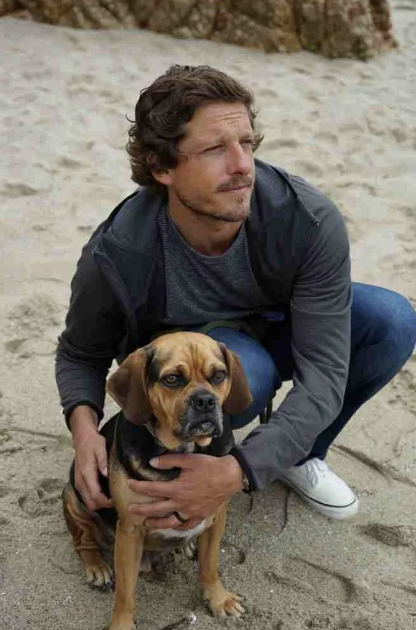 My goal is to explain the type of insurance coverage that all dog daycare businesses should have. Insurance policies, agents and companies are not equal. I'm going to educate you on the proper insurance protection and endorsements that should be on your insurance policies for the greatest protection.
There are two main insurance policies need to protect your dog daycare business and a handful of policy endorsements that are needed to properly protect the dog day care business. Let's get started with the main policies and I will breakdown the recommended endorsements and coverage to add to these policies.
Dog Day Care Insurance Policies for Business Owners
Dog Day Care Insurance is something all dog day care business owners should be using to protect their kennel business with a business owners insurance policy. Why? Because it helps protect your business by providing liability protection, coverage for your property, your tenant improvements or the building and income generated from your business. By combining these insurance coverages, that are important to virtually every dog daycare business, a BOP can save you money on insurance rates while protecting your dog daycare business you've worked hard to build.
The business owner's policy can cover lots of different things however it's up to you, your agent, and your insurance company to know exactly what you need. So with that said it's important that you ask and confirm your policy includes the endorsements below
Important Endorsements to have on your Dog Day Care Insurance Policy
1. General Liability
This will protect your dog day care business from certain lawsuits alleging injuries or property damage that occurred from your business operations such as a client injured while touring your dog day care facility or getting bit by a dog while picking up their pet. General liability does not cover liabilities directly arising out of the professional grooming services if you provide them.
2. Professional Liability
You know how easy it can be to make a mistake around energetic or nervous animals. You can be sued for damage and expenses resulting from errors as a dog day care professional. Professional liability insurance can provide financial protection and help cover the cost of your defense.
3. Animal Bailee
When an animal is accidentally injured or lost, animal bailee coverage for dog day care businesses can help pay expenses, including veterinary bills and advertising and reward costs to help you search for and recover a lost or stolen pet.
4. Business Property
This will help protect the tools, equipment, décor and more used in your dog daycare business to operate, like grooming tables, leashes, collars, crates, shears and clippers. Pretty much all the items that would hit the roof if you took your facility and turned it upside down.
5. Tenant improvements or building coverage
Your facility is central to running your business. Imagine what could happen if a fire were to break out and your facility burnt down. Tenant improvements or building insurance (if you own the property) insurance will pay to repair or replace of the building.
6. Business Income
Business income may replace the income that is lost if your dog daycare business is unable to provide services because business property or building was damaged. For example, your facility was damaged in a fire, you may be unable to continue operations until the facility is repaired. This coverage may help replace the income you lose while you are unable to operate.
Dog Day Care Insurance: Workers Compensation Insurance Policy
Running a dog day care business is a ton of work and you find yourself wearing so many different hats. At some point hiring employees becomes a real thing. If you have employees or are thinking about expanding your staff then you should know you will need a workers compensation insurance policy. Required by most states, workers' compensation insurance provides benefits to the employees of your business for work-related injuries or illnesses including medical care, wages from lost work time, and more. And if the worker decides to sue you, coverage can help your dog day care business with related legal fees.
Workers' compensation insurance can help protect your business and employees in events such as these:
A nervous dog bites an employee and requires an emergency room visit.
A back injury occurs while playing with the dogs and requires a doctor's attention, medication and physical therapy.
An employee injured is sick after getting bitten and requires hospitalization.
With workers' compensation insurance, the medical expenses needed to treat these job-related injuries and illnesses will be covered. It will also help employees keep their income while they take time off to recover from an injury.
Policy Rating
Workers Compensation is based on the payroll of the company and should always reflect the exact payroll of the employees. Rating of a workers compensation policy is based on the amount of payroll processed, duties of the employee, and the rate assigned to your class codes. For example, the rate of a policy might be $4.70 per every $100 of payroll an employee receives. If a staff member is making $35,000 a year you can ballpark a cost of the workers compensation policy to be $1,645.00 (350 (number in hundreds) x $4.70 (rate per $100 of payroll)).
Audit
At the end of every policy, the insurance company will do a payroll audit to update the policy to match the actual figures. Payroll that is higher than estimated will result in additional premium and vice versa.
Coverage Exclusion
A very common question regarding this coverage is this: "Can I exclude myself as the owner from coverage?". Owners of the business can elect to include or exclude themselves from the coverage. Many business owners elect to exclude themselves from the coverage thus eliminating the cost associated for themselves. If you're looking to exclude yourself from coverage you must sign a waiver to do so, this will be supplied by your agent. Not everyone is eligible for exclusion and state guidelines will apply. LLC's a managing member of the business can only be excluded and if incorporated a minimum of 10% ownership is required.
Dog Day Care Insurance Conclusion
As an insurance professional of 14 years and dog day care insurance specialist, I can tell you that the above information is hardly scratching the surface of the actual insurance policies. Each of the policy contracts is well over 100 pages and full of fine print.
Knowing all the information contained in these insurance policies is crazy, let alone how and what the insurance contracts will cover. That's a full-time job and it's mine as an insurance agent. As a business owner, I recommend finding an insurance agent that knows the dog daycare business and kennel insurance coverage completely. Or better yet, give me a call and I will get you set up and protected properly. My goal is to educate you on the type of insurance coverage and endorsements that all dog day care businesses should have.
As life becomes more litigious and lawsuits abound, insurance rates will continue to climb along with coverage restrictions. This affects all businesses, not just the dog day care business. Fortunately, dog day care insurance protection can be purchased at reasonable rates plus many companies offer flexible payment plans.
If you have questions about insurance coverage and getting the proper protection for your business, start by calling me. Being an informed consumer can help you choose the best policies for your business. In the end, having proper insurance coverage is not expensive, it is priceless. No one wants to use their insurance policies but most importantly when they do it's a lifesaver.
If you would like to talk to an insurance agent who has experience providing dog day care insurance coverage click the link Dog Day Care Insurance quote or call (714)-695-1127