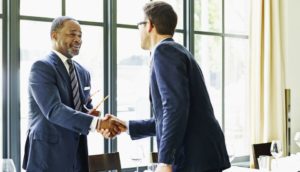 In the last decade or so, many business professionals have realized the importance of networking and referrals. The immense power of referral marketing that can be used by all kinds of entrepreneurs and business organizations is worth the mention. Both online and offline business can use professional referrals to generate more leads increasing sales. When it comes to professional networking, referrals seem to be the most effective choice. When a professional real-estate agent or mortgage broker refers you to an insurance agent in order for you to purchase that first home, it makes sure the customer is more inclined to contact that business.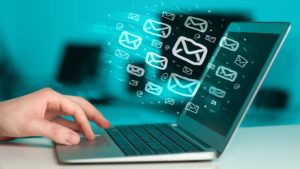 Improper practices in various industries has brought discrediting reputations to the term 'referrals'. Today, this term generates thoughts about irritating and disturbing emails or friends and relatives trying to recruit new people to use a service or product. However, when a referral marketing strategy is properly executed, it ushers in better business and customer loyalty. Moreover, professional referrals are different from online referral marketing. In the former, a professional refers your business to another customer who might be interested in a similar service. For instance, an insurance carrier may refer a mobile pet groomer to an insurance agency who specializes in insurance products specifically for their niche. Just as a doctor would refer a patient to a pharmacist.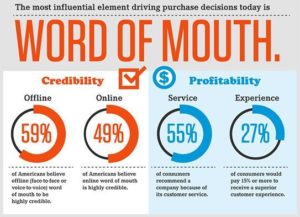 In simple terms, referral marketing makes use of word-of-mouth advertising, which is a very effective method of promotion and advertising. It's important to understand that professional networking is a simple process. When a trusted professional refers your business to a potential customer, it builds more trust and respect in the mind of the customer for your business. Ultimately this will have a major impact on your conversion rate.
Benefits of Referral Marketing:
 It is important to understand that professional referrals can also reduce your sales expenses as you don't have to spend time calling disinterested and cold prospects.
Referral marketing can assist in creating a level of trust in a customer. In fact the sales cycle will in turn self-perpetuate with satisfied customers who value your business to other interested customers.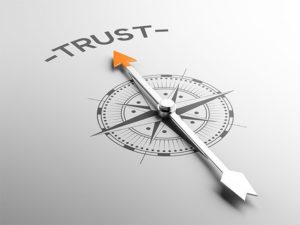 According to many business professional, the average closing rate of non-referred leads is just 10% as compared to 60 % with referred leads.
There's no doubt that networking via professional referrals allows your business to save a ton of money on advertising. All businesses should use a referral system wisely to establish a much larger network, effective business to business interactions and customer loyalty.
Effective communication can benefit all the parties involved. All businesses should set aside a marketing budget to start referral efforts, including costs on discounts, freebies and many other incentives that encourage your customers to refer your products and services. When another professional refers a customer to your business, it's appropriate to return the favor. This allows you to build rapport with other professionals in your industry and get more leads in the future.