Insurance For Your First Home
Buying your first house is among the most exciting things you'll ever do in life. It's a major life decision like getting married, starting a family or following a long-term career opportunity. As exhilarating as it may be, first-time home buyers often find themselves overwhelmed by all the tasks throughout the process.
The process of buying a home goes deeper than looking for the best property and finding a mortgage that fits your budget. It is crucial for the home buyer to make sure that their new investment is protected, covered, and secured. This is where home insurance comes in.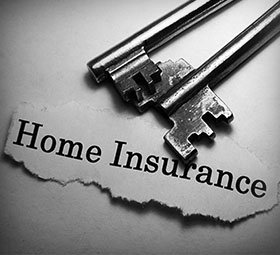 Is Home Insurance Necessary?
If you are purchasing a house with cash, a home insurance policy isn't technically mandatory. However, as a first time home buyer you should know that nothing is more important than protecting your new purchased property.
If you are like most people, your new home is also your largest investment. If on the other hand, you are taking out a loan in purchasing your new house, a home insurance policy will most likely be mandatory as the lender will want to insure the protection their investment requires.
What Does Home Insurance Cover?
Generally speaking, a standard home insurance policy covers the structure and the contents within it. It also covers other structures that sit on the property that may include the;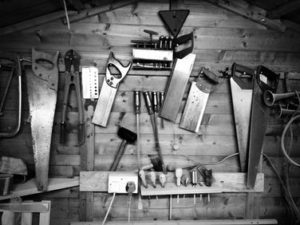 garage
tool or gardening shed
electronics
home office
Most home insurance policies cover additional living expenses if you have to temporarily move out of your home due to a claim.
Standard home insurance coverage consists of several categories, including: building, liability, contents, additional living expenses and other structures on the property.
Liability coverage covers potential medical fees and legal expenses that often result from injuries that happen on your property such as, a neighbor falling down your driveway.
Building coverage protects the cost of rebuilding or repairing your home and will include any physical damage like a kitchen fire or pipe burst.
Property inside the home could get damaged or stolen. In these types of situations you will want to make sure you have 'Replacement Cost Coverage' for your damaged belongings. Replacement Cost Coverage will pay the full replacement value of your contents. An 'Actual Cash Value' policy factors in depreciation of your personal property leaving you with only partial coverage.
Items like diamond rings, should be scheduled on your policy to get the full replacement value.

Additional Living Expense coverage typically covers food and lodging cost while your house is being repaired.
Other structures coverage protects additional structures on your property such as a garage, a home office, a workshop, etc.
How Much Does Home Insurance Cost?
Home insurance costs vary in the same way that home mortgages themselves do from each other. The cost of a home insurance policy largely depends on the amount of coverage you need. For instance, the home insurance policy for a house that's valued at $2,000,000 would obviously have a different price than, say, a policy for $200,000 house.
Apart from your house, the contents within your home also commands the cost of your policy. For example, if your home accommodates priceless works of art, then you can expect to pay a more sizable premium for your policy. 

On average, annual home insurance prices range from $850-$2,500. These numbers naturally take into account discounts such as age-discounts, claims-free discounts, and even loyalty discounts.
It's important to practice due diligence in researching insurance to get the right coverage. Reach out to our expert agents to receive a QUOTE to insure the protection of your home or subscribe to the next blog post HERE.