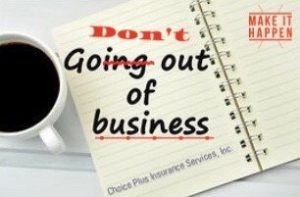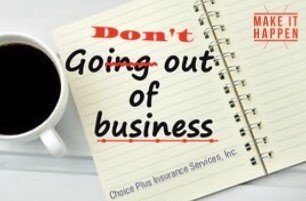 The headlines are full of discussions on how mobile business owners involved in vehicle accidents are forced to close down temporarily. In the event the vehicle involved in an accident is the only vehicle used for business purposes, could potentially shut down the entire business temporarily. According to CNBC, "40% of businesses temporarily being shut down  due to severe damages never reopen". Business Income coverage helps replace income lost when a business is unable to operate due to a damage from fire, theft or vehicle collision helping them stay in business.
Choice Plus Insurance Services, Inc. takes Business Income coverage to the next level by helping replace the income a business loses while its vehicle repairs and recovers. Typically, insurance companies provide coverage when utility services are damaged on the premises. The same cannot be said when damage occurs off-premises. For example, if for some reason you are involved in a vehicle collision that damages the main pieces of equipment that are used for daily operating purposes, your 'Commercial Property' insurance coverage will help pay for the damaged items and equipment, but does not cover the income you lose while those damages are being repaired.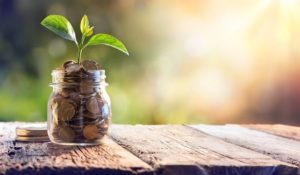 Let's say your mobile pet grooming vehicle is unable to operate for on average 1-3 months waiting on the arrival of new parts, installation and labor scheduling. This is despite the fact that some parts of the vehicle sustained no direct damage from the collision. In this example and for the purpose of keeping numbers simple, we'll say this company is bringing in $100,000 of revenue a year whether that is with one or multiple vehicles. Losing $8,000 of income per month could also translate to a $24,000 loss for 3 months of not operating your business.
Fortunately, the Mobile Pet Grooming Insurance Specialists at Choice Plus Insurance Services identifies the numerous gaps of coverage neglected in most business owner's policies you need for your specific industry. Continuing our example…. your Choice Plus agent recommended you obtain additional coverage for as low as $15 total added on your entire premium that includes Business Income Protection for Off-Premises. This includes utility services and automatically provides coverage for any off-premise accidents. Ultimately this coverage will protect you for up to $50,000 in lost income. Compare that to limits you'll find elsewhere. Consider that with some insurance companies' coverage for Business Income Off-Premises is a regularly ignored option in an attempt to keep annual premium costs down, not protection that is automatically included.
As a result, lost income does not become an issue for your mobile pet grooming company because you trusted agent at Choice Plus Insurance Services assisted you in protecting your business from all angles so business can continue to boom. Business Income coverage from Choice Plus Insurance Services, Inc. protects the life blood of your business, its income.
With smart solutions like Business Income Coverage, Choice Plus Insurance Services, Inc. and small businesses like yourself, can avoid the unexpected by helping to protect your income. Contact your trusted agents at Choice Plus Insurance Services, Inc. as they can help you prepare, protect and prevail so you can continue to cut, clip, trim and wash away those furry friends. To receive a QUOTE today or request a certificate of insurance call into an insurance specialist at (714) 695-1127 or check us out at www.choiceplusis.com