Animal Bailee Definition
Animal Bailee coverage helps protect your business if an animal in your care suffers an injury, passes away, or disappears. When an animal is accidentally injured or lost, Animal Bailee Coverage can help pay expenses, including veterinary bills, advertising expenses, or reward costs. It also helps you pay for and search for the recovery of a lost or stolen pet. The Animal Bailee Insurance policy can also provide coverage if you need to move animals under your care to a temporary location. If you have more
Types of Pet Businesses Who Need Animal Bailee Coverage
Our pet business owners in these industries commonly ask animal bailee coverage.
Dog Day Cares
Kennels
Pet Boarding Facilities
Pet Groomers
Mobile Pet Groomers
Cattery Facilities
and much more…
How is Animal Bailee Applied to the Pet Business Industry?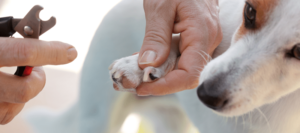 In a situation where a dog accidentally slips, jumps or falls off a grooming table and needs to be transported to an immediate veterinary clinic, Animal Bailee coverage would provide protection for the transportation and the medical bills that may follow the medical procedure.
In another example, if a dog in your care clearly has to have a potty break, and escapes its leash while you are walking it then bolts for the road and cannot be found or worse is hit by a vehicle and seriously injured or deceased, the Animal Bailee coverage would play a major role in the actions potentially taken by the owner.
Why You Need Animal Bailee Coverage
In the standard mobile pet grooming insurance policy, we place great emphasis on the importance of Animal Bailee coverage in the standard business owner's policy. Ultimately Animal Bailee insurance protects you, your business, and the animals you work within the event that you are held legally liable for injuries or damages to an animal in your care, custody, or control.
Other Links
Dog Day Care Insurance
Pet Boarding Insurance
To get more info or to get a quote, call (714) 695-1127 or email one of our Animal Bailee insurance specialists.