When small business owners purchase business insurance, most don't think that they will ever experience a loss. Most view insurance not as a necessary protection against daily operational risks that your business is exposed to, but rather as a policy that allows you to be safe-rather-than-sorry in the face of an extraordinary event. The Hartford, which is among the the most prominent insurance carriers in the country, would disagree.

According to The Hartford's 2015 study, burglary and theft account for almost 20% of all insurance claims that filled each year.  Moreover, while most small businesses experience a multimillion-dollar heist, your run-of-the-mill burglary and theft incident has an average insurance claim ranging from $8,000 to $50,000. Now, these are considerable figures that could really hurt your business, especially if you don't have the right insurance coverage. The following is a breakdown of the most common insurance claims that could plague your small businesses.
Theft and Burglary. As mentioned above, incidents of burglary and theft make up 20% of annual insurance claims filed by small businesses. These claims are made not only on loss products and merchandise but also on resulting damages from the break-in.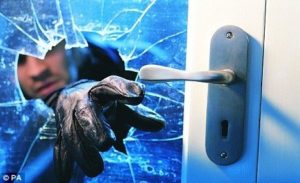 Water Damage. While Bruce Lee famously advocated for fighters to be like water, you can rest assured that your business does not want to be on the receiving end of any water damage incident. Water damage incidents usually occur during winter when water freezes and the pipes burst. Water claims make up 15% of all annual insurance claims. These claims can cost a small business owner an average of $17,000 per incident.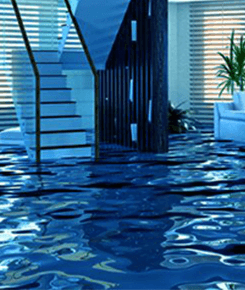 Customer Injury. Regardless of what business you run, customers get injured in countless ways; they slip, they fall, they pull items off the shelf only to have the entire shelf fall on them. The average cost of a customer injury claim is $30,000, and that's only one customer complaint. 10% of insurance claims filed each year are from customer injury, and the most common customer injury is a slip and fall on the business premises.
Reputational Harm. Reputational harm widely refers to third party claims made against businesses for civil violations such as libel, slander, invasion of privacy, and the likes. While commanding only 5% of annual insurance claims made by small businesses, reputational damage often comes with a hefty per claim cost of $50,000 on average.
Product Liability. For the most part, your vulnerability to product liability is mostly dependent on the nature of your business and the warranty terms that come with the products that are at your disposal. Commanding 5% of annual insurance claims, product liability, if left unchecked, can potentially result in a financial fallout with an average per-incident cost of $35,000.
Buying the right insurance coverage is essential to properly protect you and your business. In today's business environment, it is even more important to purchase levels of liability insurance that goes beyond the standard business owner's policy to make sure that you are at least protected from the most common risks mentioned above.
Protect your family, home or business by calling a trusted agent at (714) 695-1127 or check us out at www.choiceplusis.com Subscribe to the next blog HERE.